AQUACHROME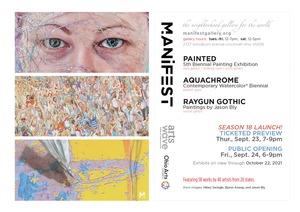 AQUACHROME
An International Competitive Biennial Exhibit of Contemporary Watercolor
A Gallery Exhibition at Manifest in Cincinnati, Ohio

http://www.manifestgallery.org/about/schedule.html



September 23
Special Preview Event & Season 18 launch: 7:00 to 9:00

September 24
Public Openning Reception: 6:00 to 9:00

October 21
Zoom-based artist's panel discussion


Manifest
A Non-Profit Creative Research Gallery and Drawing Center
2727 woodburn avenue
Cincinnati, Ohio 45206
513 661-3638

http://www.manifestgallery.org/index.html


---
Patterns - National Group Show Curated by Sarah E. Brook


440 Sixth Avenue
Brooklyn, NY 11215
440gallery.com
718.499.3844

Patterns
National Group Show Curated by Sarah E. Brook
June 30 – July 31, 2021
Opening Reception: Friday, July 2, 4 - 8pm at the gallery
---
MASKulinity, curated exhibit at Maryland Federation of Art's Curve & Sales Gallery, Annapolis, MD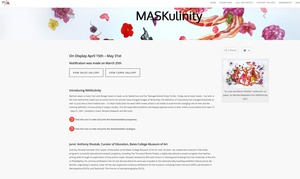 On Display April 15th – May 31st
Introducing MASKulinity
Batman wears a mask; the Lone Ranger wears a mask; so do Spiderman and the Teenage Mutant Ninja Turtles. Today, we all wear masks – but who is the man behind the mask? Just as social norms for women have changed images of femininity, the definition of masculinity has changed drastically as well. So just who is that masked man – or what masks does he wear? MFA invites artists in all media to examine the changing role of men and the evolving definition of masculinity in today's society. This all-media MFA exhibition will display selected works in their online Curve Gallery from April 15 – May 31, 2021. Exhibition Chairs: Richard Niewerth and Wil Scott.

https://mdfedart.com/portfolio/216/

---
M A N I F E S T Book Project - International Painting Annual 8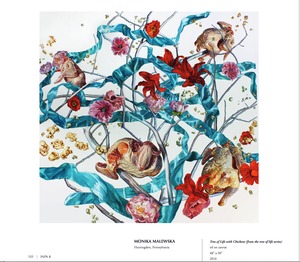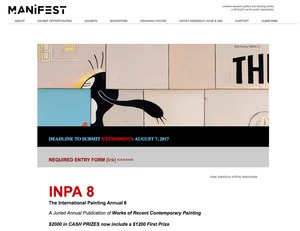 Book Project - International Painting Annual 8
M A N I F E S T - A Non-Profit Creative Research Gallery and Drawing Center, Cincinnati, Ohio
INPA 8 p. 101
Tree of Life with Chickens (from the tree of life series),
Oil on canvas, 48" x 50"
---
The Asia and Pacific Museum in Warsaw, Warsaw Poland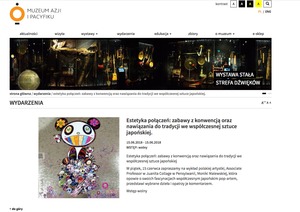 Presentation:

Aesthetics of Connections: that is, ecclecticism and playing with convention as well as idenitifying traditional elements in contemporary Japanese art.

The Asia and Pacific Museum in Warsaw
Warsaw Poland

Presentation: June 15, 5:00pm, 2018

http://www.muzeumazji.pl/wydarzenia/estetyka-polaczen-zabawy-z-konwencja-oraz-nawiazania-do-tradycji-we-wspolczesnej-sztuce-japonskiej/

---
---
The Freak Show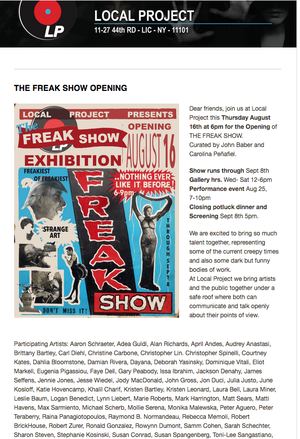 Local Project

The Freak Show
Curated by John Baber and Carolina Peñafiel

Opening reception: August 16, 6-9pm
Long Island City, NY

http://localproject.org/2018/08/the-freak-show-08-16-18/

---
UPROOT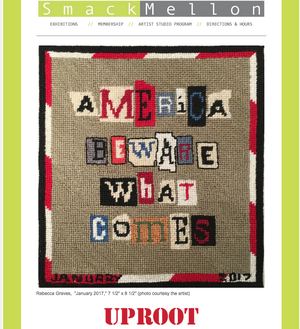 Smack Mellon
UPROOT
Curated by Gabriel de Guzman

November 18 - December 31, 2017
Opening Reception: Saturday, November 18, 6-8pm

http://smackmellon.org/
---
Another Body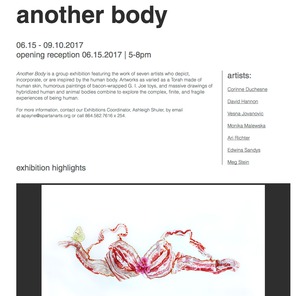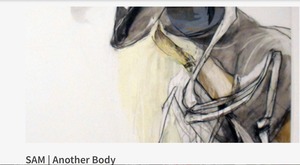 Another Body
Spartanburg Art Museum
SAM is located on the campus of the Chapman Cultural Center
Spartanburg, SC
06/15 - 09/10/2017
Openning reception May 15 5-8pm
Another Body
is a group exhibition featuring the work of seven artists who depict, incorporate, or are inspired by the human body. Artworks as varied as a Torah made of human skin, humorous paintings of bacon-wrapped G. I. Joe toys, and massive drawings of hybridized human and animal bodies combine to explore the complex, finite, and fragile experiences of being human.
For more information, contact our Exhibitions Coordinator, Ashleigh Shuler, by email at
apayne@spartanarts.org
or call 864.582.7616 x 254.
---
Synesthetica, group exhibition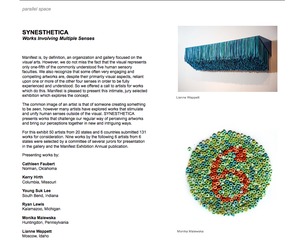 Synesthetica,
Parallel Space Manifest Galley
Cincinnati, OH 45206

Reception: March 4, 6:00 - 9:00

http://www.manifestgallery.org/

http://www.manifestgallery.org/about/schedule.html

---
Bacon Anthology, Solo Exhibition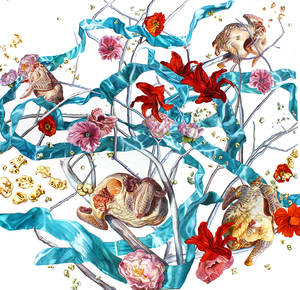 Bellfonte Art Museum, Community Gallery
Bacon Anthology

Reception, March 4, 12:00 - 4:30 p.m.

Museum Hours: Fri., Sat. & Sun. 12:00 - 4:30 p.m.
133 N. Allegheny St. Bellefonte, PA 16823
(814) 355-4280
www.bellefontemuseum.org
---
'AMERICAN WOMAN'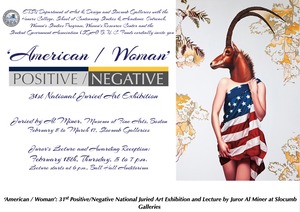 'AMERICAN WOMAN'
Positive/Negative 31
National Art Exhibition juried by Al Miner, Assistant Curator of Contemporary Art at the Museum of Fine Arts, Boston

Slocumb Galleries, Department of Art & Design

East Tennessee State University
Johnson City, TN

February 8 to March 4, 2016
Reception Feb. 18, from 5-7 p.m.

Lecture by juror Al Miner at 6 p.m. in the Ball Hall auditorium
---
Gropu Exhibition: Open (C)all: up for Debate,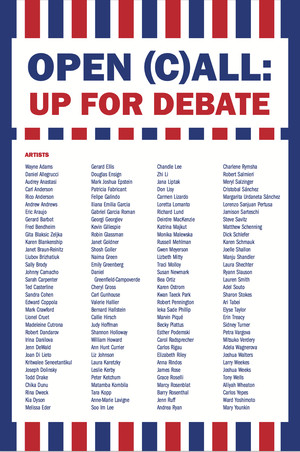 Open (C)all: up for Debate, BRIC

Brooklyn, New York, NY
647 Fulton Street
Brooklyn, NY 11217

Oppening Reception: February 4th, from 6:00 to 9:00pm

Phone: 718.683.5600
http://www.bricartsmedia.org/