M A N I F E S T Book Project - International Painting Annual 8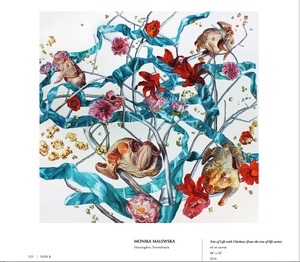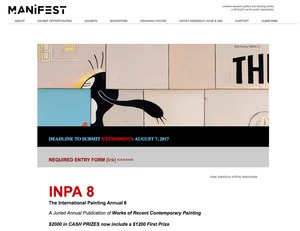 Book Project - International Painting Annual 8
M A N I F E S T - A Non-Profit Creative Research Gallery and Drawing Center, Cincinnati, Ohio
INPA 8 p. 101
Tree of Life with Chickens (from the tree of life series),
Oil on canvas, 48" x 50"
---
The Asia and Pacific Museum in Warsaw, Warsaw Poland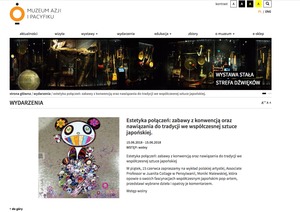 Presentation:

Aesthetics of Connections: that is, ecclecticism and playing with convention as well as idenitifying traditional elements in contemporary Japanese art.

The Asia and Pacific Museum in Warsaw
Warsaw Poland

Presentation: June 15, 5:00pm, 2018

http://www.muzeumazji.pl/wydarzenia/estetyka-polaczen-zabawy-z-konwencja-oraz-nawiazania-do-tradycji-we-wspolczesnej-sztuce-japonskiej/

---
---
UPROOT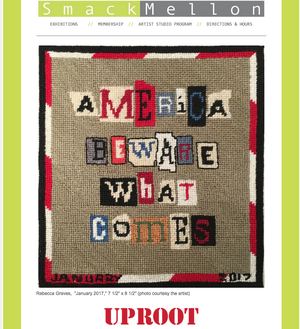 Smack Mellon
UPROOT
Curated by Gabriel de Guzman

November 18 - December 31, 2017
Opening Reception: Saturday, November 18, 6-8pm

http://smackmellon.org/
---
Encyclopedia Botanica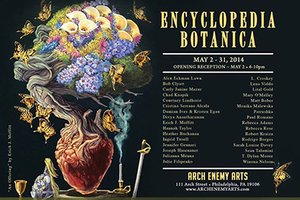 Encyclopedia Botanica Group Show

Arch Enemy Arts Gallery
111 Arch Street
Philadelphia, PA 19106
May 2-31, 2014
---
Consumed: Nourishment and Indulgence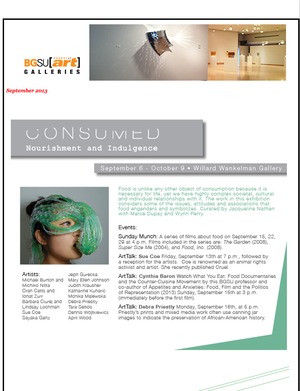 Consumed: Nourishment and Indulgence
BOWLING GREEN STATE UNIVERSITY
Willard Wankelman Gallery
September 6th - October 9th, 2013
Reception September 13th at 7:00pm
---
Graphique Noir Juried Exhibition
Graphique Noir

Orange County Center for Contemporary Art
117 North Sycamore,
Santa Ana, CA. 92701
714.667.1517

http://www.occca.org/GALLERY-INFO.html

March 30th - April 27th, 2013

Juried By:

Marshall Vandruff
Kazu Kibuishi
George Pratt
---
Sinister Play at Denise Bibro Gallery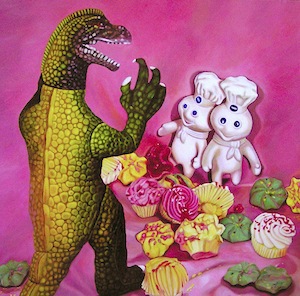 Denise Bibro Fine Art Inc.
529 West 20th Street 4W
New York, NY 10011
212 647-7030

Sinister Play
Group exhibition
February 3 - March 5, 2011

Artist Reception:
February 3, 6-8 pm

---
INSATIABLE: Our Rapacious Appetite for More Exhibition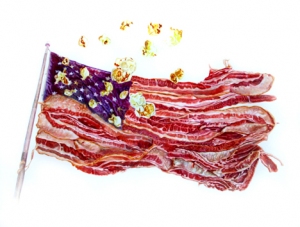 Kniznick Gallery, Women's Studies Research Center at Brandeis University 515 South Street, Waltham, MA 02453
781 736-8102

January 25 - March 15, 2011

"This all-media group show will feature the following artists from 13 states and Turkey whose work explores this ravenous craving for excess and/or the consequences of indulging our endless desire for more..."